Why Choose Us?
We're a locally owned and operated company just outside of Duncan in the Cowichan Valley.
We offer Blinds and Window Coverings from four Canadian manufacturers two of which are located in British Columbia.
We pride ourselves on offering exceptional customer service to compliment our exceptional Canadian Made Products.
Being a small local business and dealing with Canadian blind manufacturers means we can pass savings on to you, the customer, making our prices more than competative in todays market.
Metro Toyota Duncan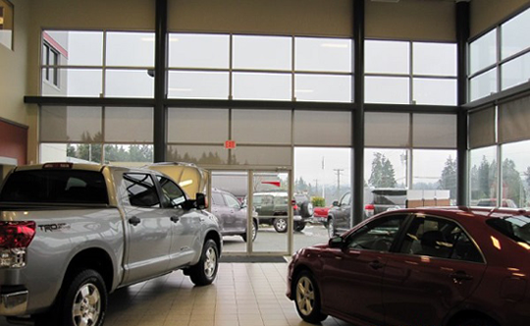 Yes we do commercial blinds as well!